Carfax Names Mercedes-Benz of Midlothian a Top-Rated Dealer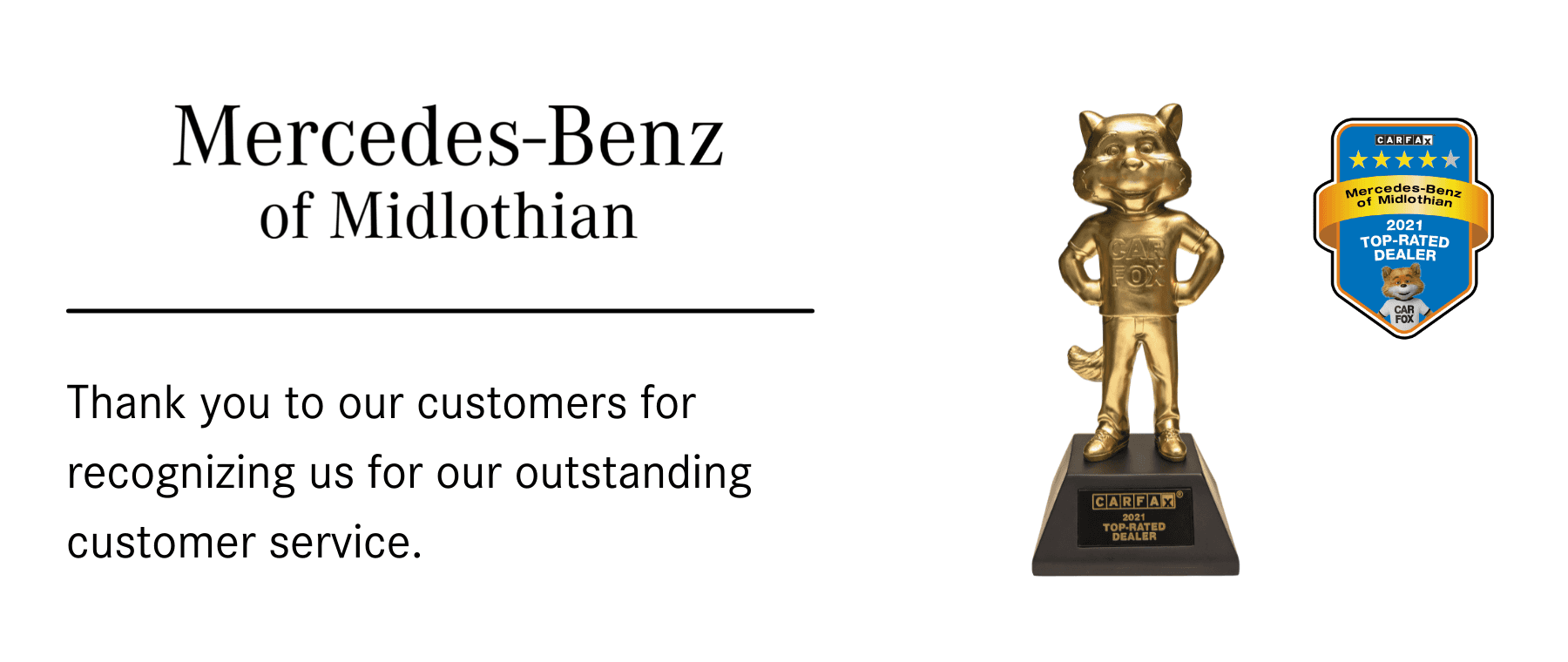 Customers Love Mercedes-Benz of Midlothian Based on Verified Customer Ratings.
Mercedes-Benz of Midlothian is being recognized in the third annual CARFAX Top-Rated Dealer Program. The 2021 CARFAX Top-Rated Dealers received an average of 4.6 stars, out of a possible five. This elite group of dealers is being celebrated for their exceptional customer service.
"This isn't an 'everyone gets a trophy situation'; we are recognizing truly the best of the best when it comes to remarkable service and customer care. These dealers were selected based solely on verified reviews from their actual customers," said Gregg Cleary, CARFAX Vice President of Dealer Business.
Mercedes-Benz of Midlothian takes pride in providing the best customer service in the Greater Richmond Region.