Community Partnerships: June
June was an event-filled month at Mercedes-Benz of Midlothian. We supported Sheltering Arms, Vessels of Mercy, Cosby High School, Chesterfield Chamber of Commerce, Richmond Tennis Association, and Virginia Boat Club.
Here is a recap of our community partnerships in June:
Sheltering Arms Bal du Bois
Since 1957, the Junior Board of Sheltering Arms hosts the Bal du Bois to raise money for patients in financial need. We supported this initiative, and Ryan Pulley, our Sales Manager, attended the gala with his wife at Country Club of Virginia on June 3.
Vessels of Mercy Golfing for Hope
Vessels of Mercy International celebrated their annual Golfing for Hope tournament at Richmond Country Club on June 6. We contributed to the $25,000 raised during the event, which will help the non-profit's mission to alleviate poverty and human suffering by providing practical assistance.
Chesterfield Chamber Golf Classic
With more than 150 participants, the Chamber's Golf Classic was an excellent opportunity for players to network, have fun, and enjoy a beautiful day out of the office with colleagues and clients. Players tested their golf skills for the chance to win a newly redesigned 2022 C-Class Sedan in a hole-in-one contest. The tournament was held at our partner golf course, Stonehenge, on June 13.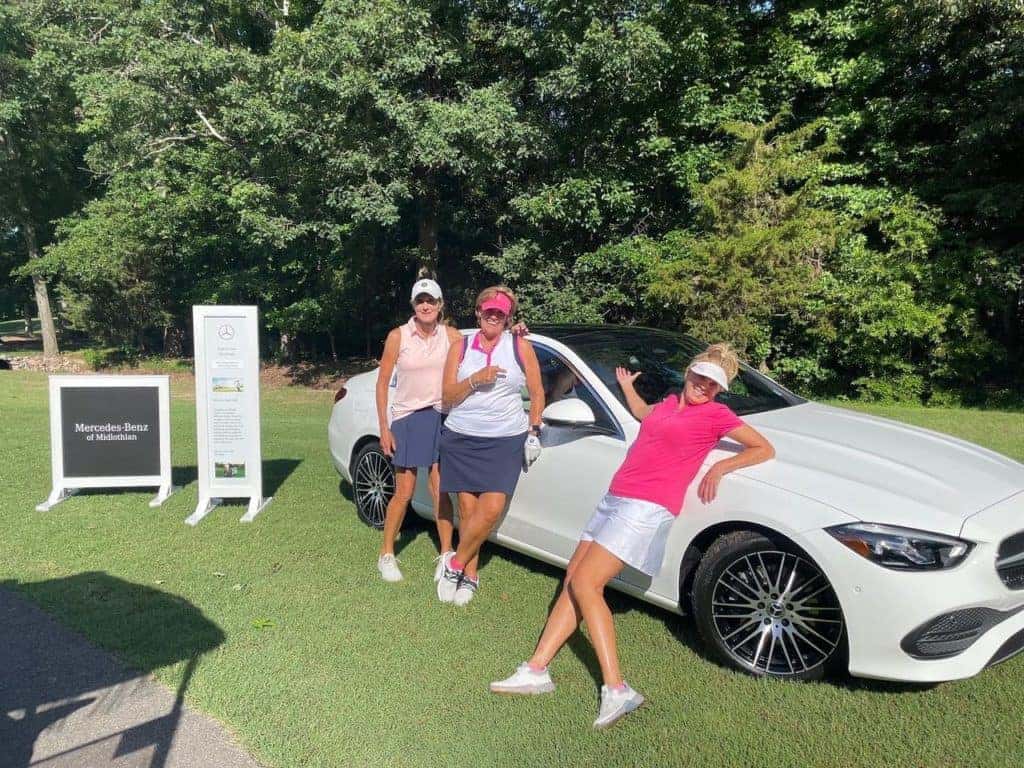 2022 Ladies Member-Guest at Salisbury Country Club
Salisbury Country Club hosted its Ladies Member-Guest Tournament on June 17. We followed the yellow brick road and again showed our support to Salisbury by including a hole-in-one contest to the Wizard of Oz Themed tournament. Congratulations to the tournament's champions, Erin Preston and Nichole Inkel!
Virginia Boat Club Sprint Regatta
After a two-year hiatus, the Virginia Boat Club and its supporters gathered for its first regatta at Robious Landing on June 18. The event consisted of a 1,000-meter sprint regatta along the beautiful James River waterfront. Upon arrival, attendees got to experience our GLC SUV displayed at the event.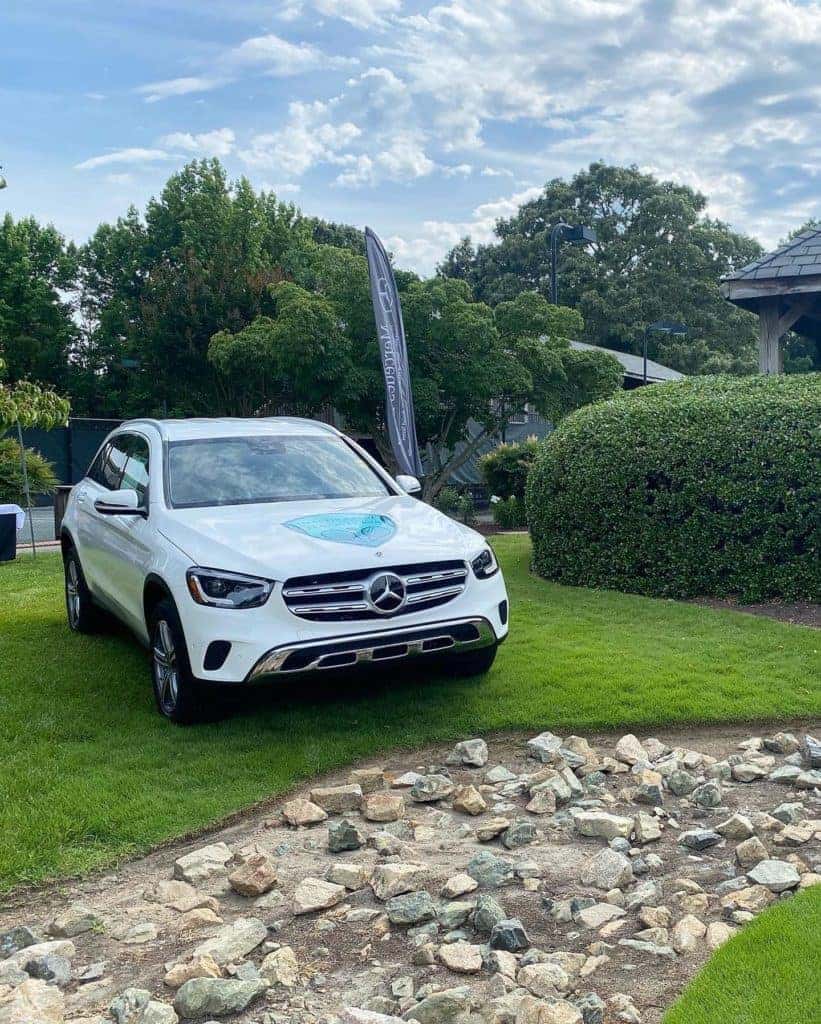 2022 Mercedes-Benz Greater Richmond Open & 40's Championships
The Mercedes-Benz Greater Richmond Open & 40's Championship was held at Salisbury Country Club from June 21-24. This annual event brings together the best tennis players in the area to play for cash prizes. We congratulate the winners and hope to see them again at our tournament next year!
Women's 40+ Doubles Winners: Laura LaFors and Lauren Palmer
Men's 40+ Doubles Winners: Travis Miller and Kevin Long
Mixed 40+ Winners: Karolyn Hall and Ben Hall
Women's Open Winner: Olivia Wright
Men's Open Winner: Quentin Coulaud-Rault
Mixed Open Winners: Joseph Brown and Sia Chowdry