Partnering to Support Youth Tennis in Our Community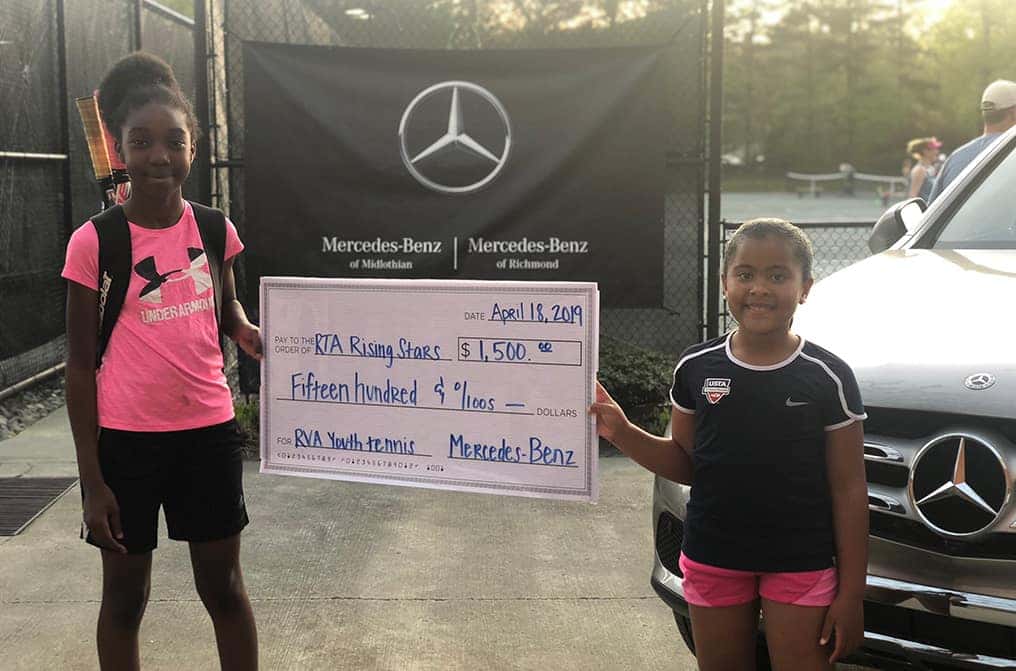 Last month we partnered with the Richmond Tennis Association (RTA) and acac Midlothian to host the 2019 Mercedes-Benz Greater Richmond Mixed Championship. This year, a portion of each team's entry fee was used to benefit the RTA's Rising Stars Tennis Academy.
The academy, in partnership with the City of Richmond, provides free tennis programs to underserved youth. Our gift of $1,500 will be used to support this year's program, which will be held at the historic Byrd Park tennis courts over the summer.
Thanks to everyone who played in the tournament for helping us grow youth tennis in our community. For those who couldn't make it, be sure to mark your calendar and join us next year. We have multiple divisions for all skill levels, you're guaranteed two matches, and you could win tickets to the U.S. Open!