Wil Turner's 3 Favorite Features on the All-New A-Class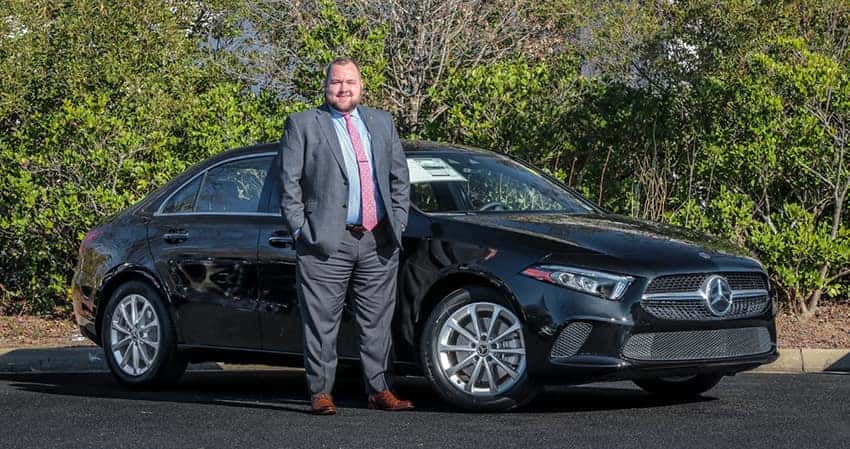 Wil is an Internet Sales Manager at Mercedes-Benz of Midlothian.
Our sales team here at Mercedes-Benz of Midlothian can't wait to start showing off the all-new 2019 A-Class Sedan. It's getting fantastic reviews for many reasons. Between the debut of MBUX, the groundbreaking infotainment system from Mercedes-Benz that was featured in its "Say the Word" Big Game commercial, and its surprising starting price, there's a lot to like. I like it so much I've actually ordered one myself. There are plenty of great features to choose from, but here are my top three.
A High I.Q.
The new Mercedes-Benz User Experience (MBUX) infotainment system uses something called "natural language recognition" technology. That means you don't have to remember any commands. So, if you want to adjust the temperature you can just say things like, "Hey Mercedes, I'm cold," or "… turn up the heat," etc.
A+ Standard Features
LED headlights, Panorama sunroof, and Apple CarPlay™ / Android Auto – to name a few – all come standard on the new A-Class. That's a ton of value for an "entry-level" model.
A Nice Price
Starting at just $32,500, the A 220 Sedan offers far more than any entry-line Mercedes-Benz has before. I currently drive a CLA 250. When you look at the price of the A-Class I'm buying and all the new technology, added features and cabin space I'll pick up, there's a huge difference.
As I said there's a lot to like, but that's just the start. If you have any questions about the A-Class, want a demo and/or test drive, or if you're ready to place an order, you can contact me at (804) 419-9626 or rturner@mbofmidlothian.com.